Play and Learning
An on-going experiment in play and exploration
Birth to 3 years is a unique and critical time of life, one that establishes a foundation for all future development and learning. The visionary new PlaySpace exhibit offers very young children a place to play and explore and to build a strong connection with their parents and caregivers.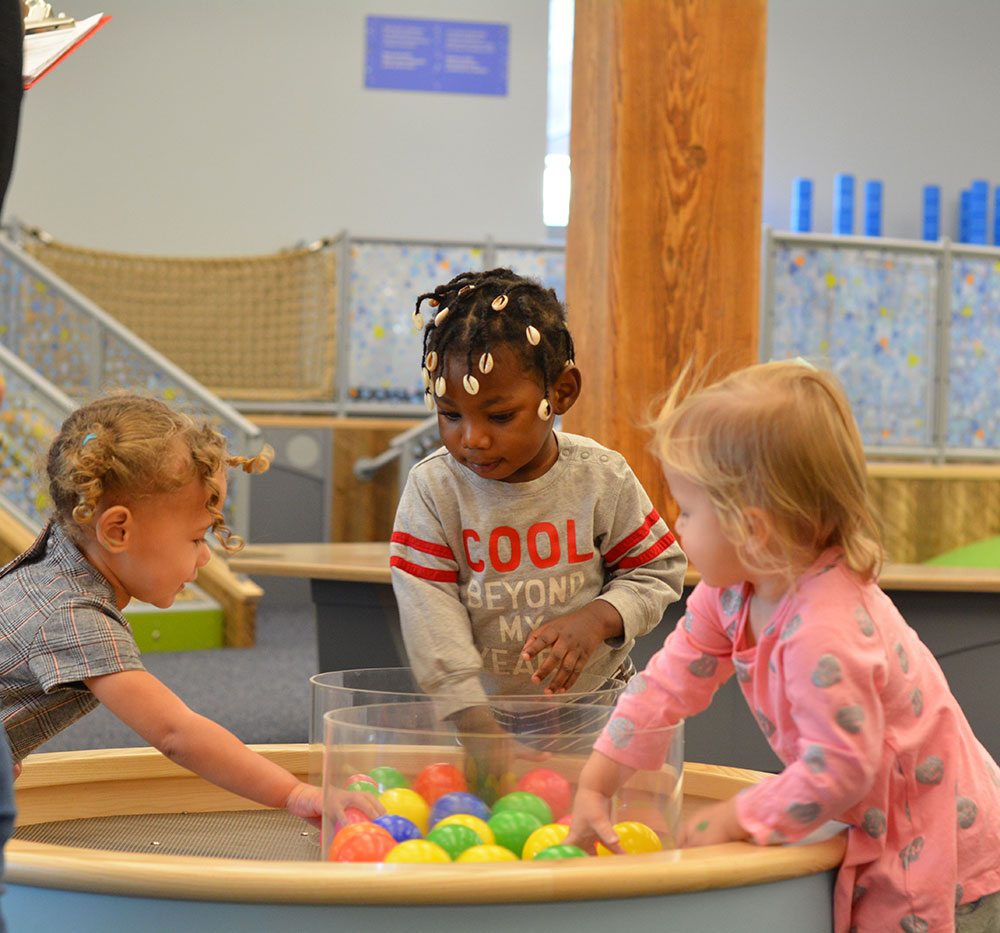 A state-of-the-art environment designed specifically for infants and toddlers, the new PlaySpace provides a safe environment where young children can practice developing their cognitive, social, emotional, and physical skills.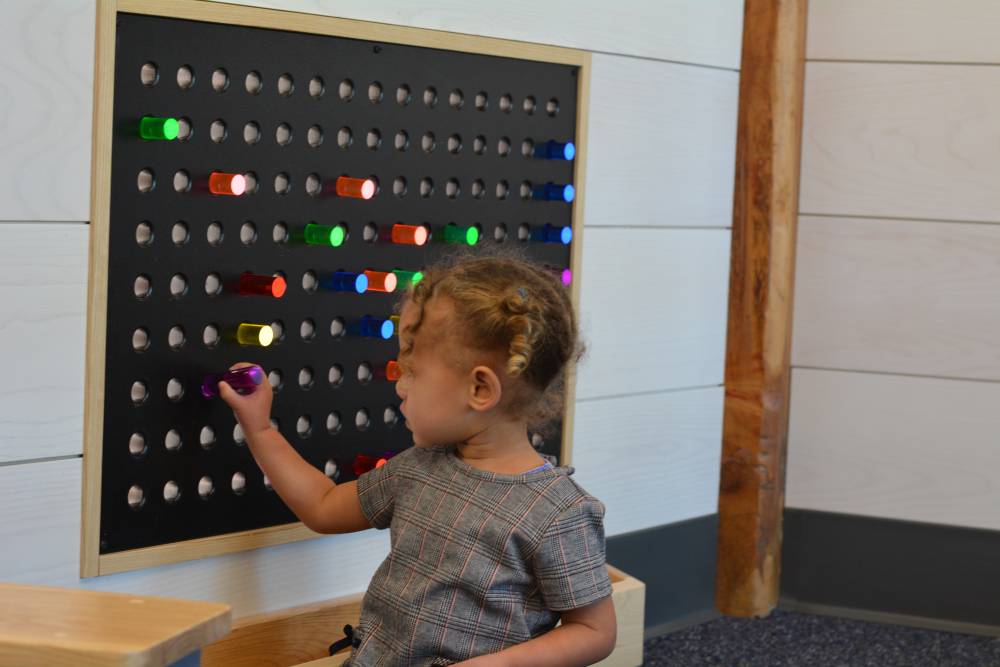 PlaySpace offers multiple developmentally appropriate components and experience areas that provide opportunities for physical play, pretend play, sensory play, and early STEAM explorations.
PlaySpace experience areas support the development of language and numeracy, social and emotional skills, physical skills (gross and fine motor skills), executive function skills, and early STEAM skills including material literacy and tool use. PlaySpace components promote curiosity and focus, persistence, observation, and problem solving.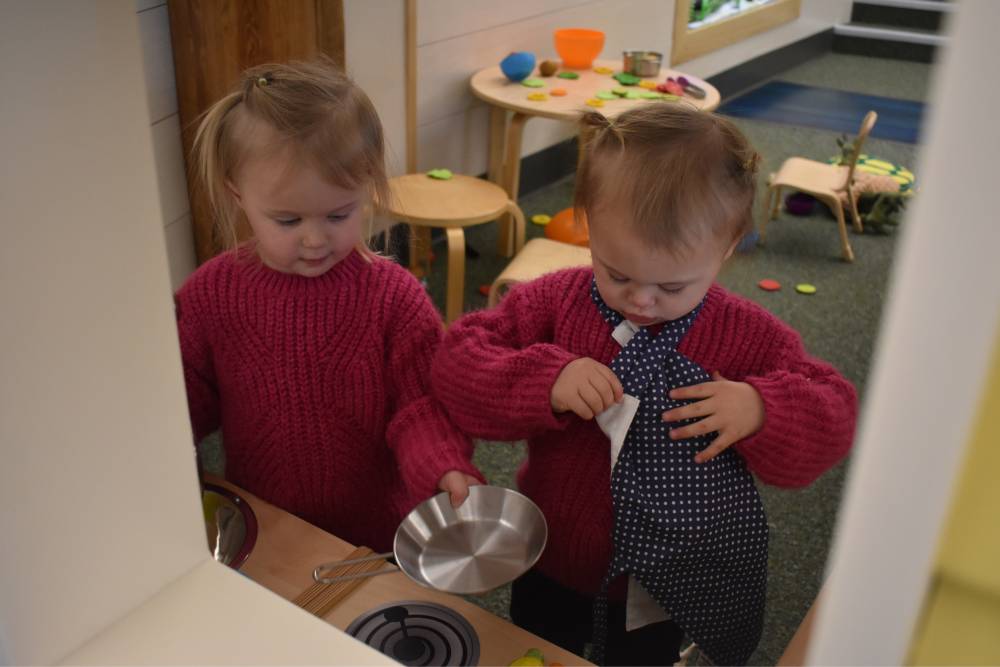 PLEASE NOTE
Age Range
PlaySpace was designed to support the development and safety of children birth to 3 years, together with their adult caregivers. Older siblings are not currently allowed in the space.
We are exploring ways to welcome older siblings safely in the future. In the meantime, the Museum
has many areas where all ages can play together
.
Capacity
For everyone's safety and comfort, PlaySpace has a limited capacity. When full, Museum staff will welcome one family in when another leaves.