The Exhibit
A museum within the Museum
The new exhibit is a museum within the Museum designed by the Museum's own team of creative professionals. The design reflects the need for young children to explore independently and with their adults, learn about themselves and the world around them, and experience the tactile, material, spatial, and social dimensions of learning that make us human.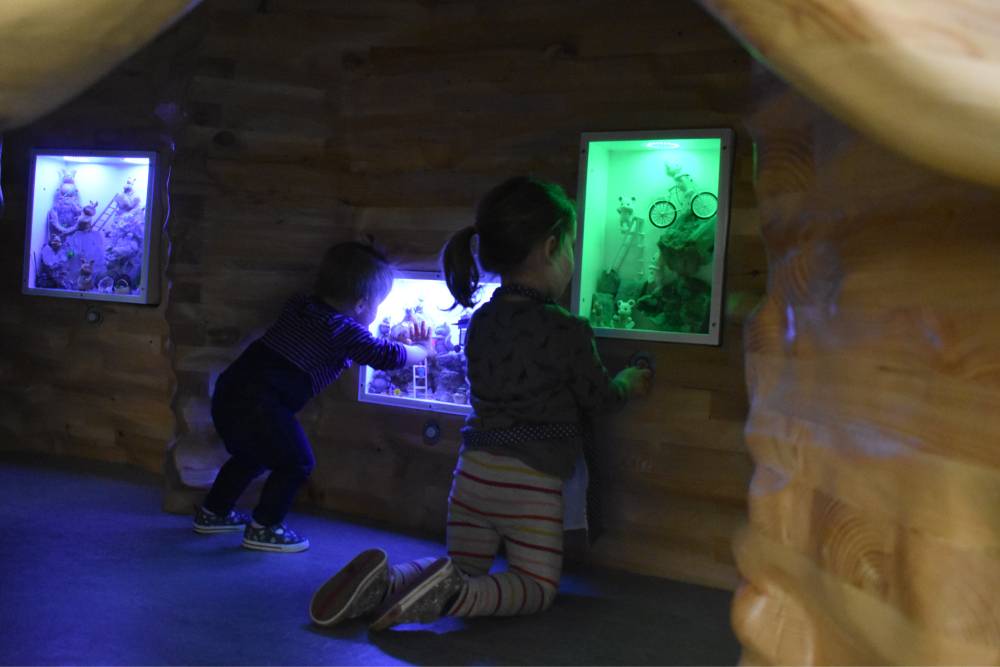 Key experience areas of the exhibit include:
Adventure Landscape - When children engage in physical play, they develop important skills such as balancing, walking, climbing, jumping, rolling, sliding, and navigating through space - all at their own pace and comfort level. Features of the adventure landscape include intersecting pathways, a wobbly bridge, a noodle obstacle course, net climber, and toddler-height hill.
BabyScape - Infants and their caregivers have different needs than toddlers and benefit from a dedicated and protected space of their own. BabyScape is a shoes-off area with a welcoming entry and gate that separates it from the rest of PlaySpace and designates it as only for babies who are not yet walking, and their caregivers.
Pretend Play - When children pretend, they learn about themselves and their surroundings, and develop strong communication skills. As they develop and grow, their play moves beyond everyday experiences to imagined scenarios. Pretend play activities include a child-size playhouse, a jeep with a truck bed, a forest that includes a cave, treetop walkway, birds' nest, fish tank, and a book nook where families can read together.
Train Table - Children build fine motor skills and spatial awareness as they push trains over bridges, through tunnels, and around the tracks. They engage in problem solving as they figure out how to get their train from here to there, and – when developmentally ready – enter into pretend worlds, exercising their imaginations.
Tot Lab - Young children explore the world with all of their senses. By getting messy with open-ended sensory materials that caregivers might be reluctant to try at home (water, play dough, paint, etc.), children discover both what materials can do and what they can do with those materials – promoting curiosity, and practicing focus, persistence, and problem solving.
Early STEAM Explorations - Children are naturally curious about how the world works, and having opportunities to explore natural phenomena allows them to develop and practice important skills and capacities, such as observing, exploring, persisting, and trying again. STEAM exploration components include a wind tunnel, air table, light table, light wall, and balls and tubes.
Visitor Amenities - With a kitchen, eating area, family bathroom, and nursing room PlaySpace supports infants, toddlers, and their caregivers.
MIT PlayLab - Since 2008, Boston Children's Museum has teamed up with researchers from MIT's Early Childhood Cognition Lab to explore what young children understand and how their thinking and learning develops. By observing many children, researchers learn what infants and toddlers understand and how learning happens at different stages of development.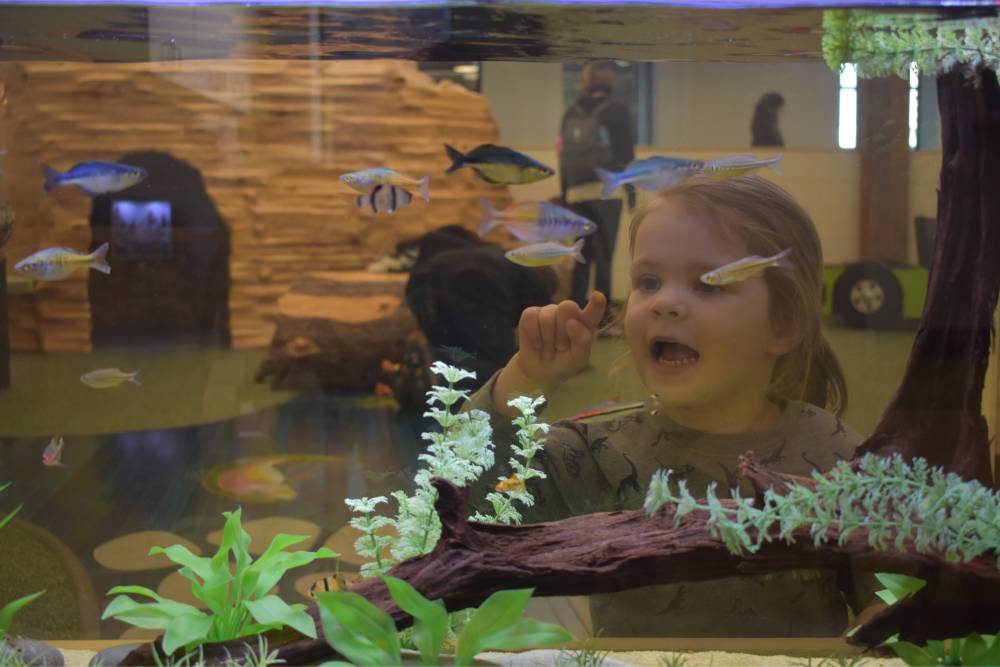 PLEASE NOTE
Age Range
PlaySpace was designed to support the development and safety of children birth to 3 years, together with their adult caregivers. Older siblings are not currently allowed in the space.
We are exploring ways to welcome older siblings safely in the future. In the meantime, the Museum
has many areas where all ages can play together
.
Capacity
For everyone's safety and comfort, PlaySpace has a limited capacity. When full, Museum staff will welcome one family in when another leaves.